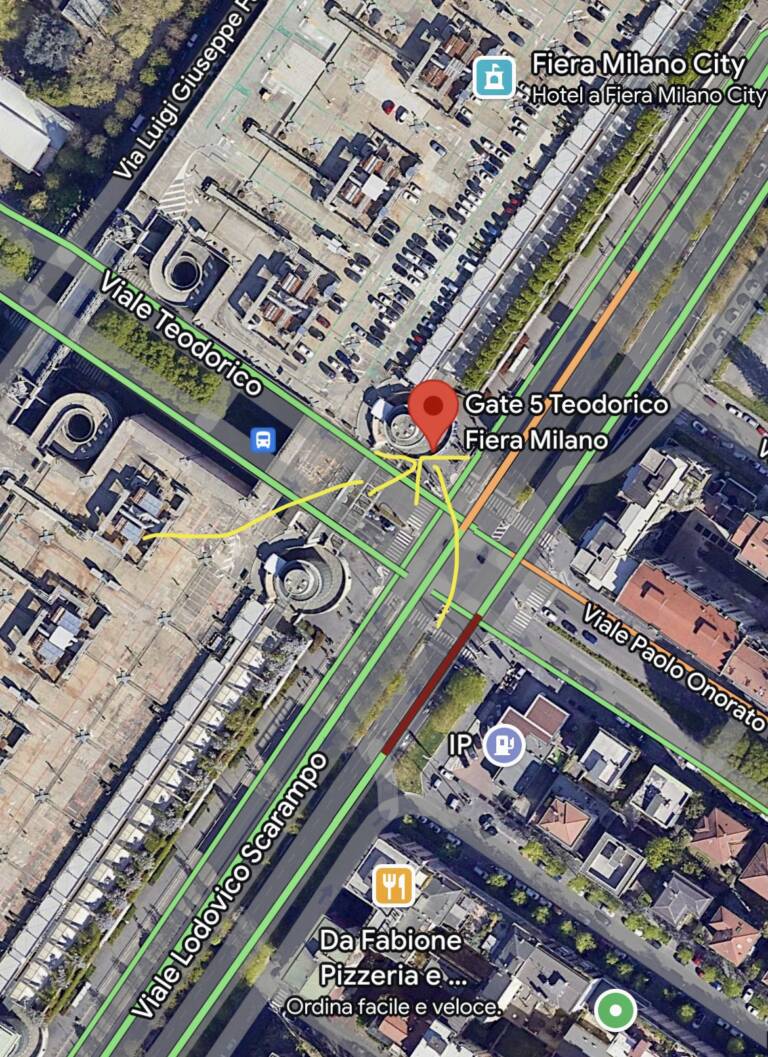 To enter in the venue: for delegations
Entry to the competition venue will be allowed to all accredited personnel, or those requiring accreditation, from GATE 5 located at the corner of Viale Lodovico Scarampo and Via Teodorico. 
Please do not use any other gates then the dedicated one.
The hall for the conduct of the elimination rounds is equipped with a special centralized electronic system (touch screen monitor), located in the sports area and in a sufficient number (there are No. 24 of them), available to the athlete for the acquisition of all kinds of information regarding the current sports competition (from the moviola, the replay of parts of the match that has just ended to the rankings of the various rounds of the competition). This room is equipped with special stands for spectators, separated from the sports area, which is distinguished into the competition area and the various distribution corridors.
Final Stage - Quarterfinals
The hall for holding the semi-finals and finals of the competition features a raised mezzanine (the height of which respects what is allowed in terms of safety), entirely delimited and paved (in special non-slip material) by a modern LED lighting system, interacting with the stored signaling systems. Therefore, such lighting will mark the various stages of the competition, from the identification of the various colored sectors (yellow, red, green and blue) and the different moments of the ongoing sports activity (score and timing).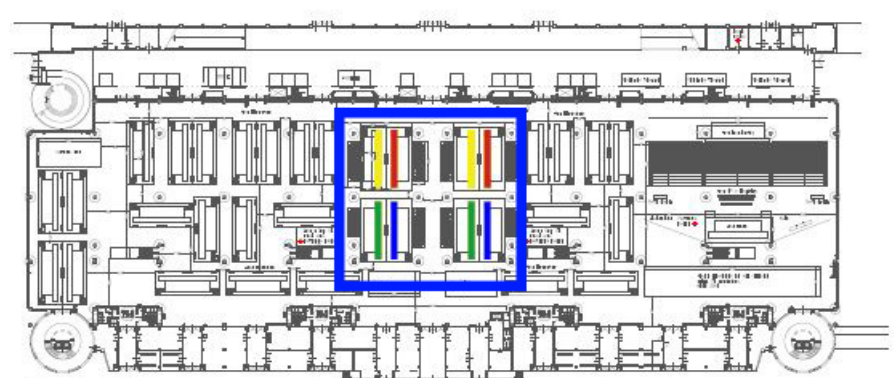 Final Stage - Semifinals and Finals
The "Podium" platform for the finals (along with the podium for the awards ceremony) will come out (oleodynamically) only at the necessary time. At the perimeter of the parterre on which this raised platform is placed, LedWalls will be installed, which are necessary for the illustration of the rankings, rounds and scores, as well as for the dissemination of what is necessary for the direction of the event, the connotation of particular moments (opening ceremony, closing ceremony , awards ceremony) and communication.